The lock is a thing of the past

Sherlock Bike


is the present and the future.
GPS Security for your Bicycle
The security you've been looking for for your bike in a complete invisible GPS tracking solution. Anti-theft designed to guarantee the peace of mind you demand.
In case of theft you can go to the police and through our website enter the code available in the passport (bike identification) in your app. Through the code generated in your app the authorities can identify the location of the bicycle through our website.
Pedaling without worries is with Sherlock Bike.
* Note: We are developing the app in Portuguese, at the moment it is still in English.
Sherlock is connected to an app, so you can know at any time the GPS location of your bike and help you recover it safely in case of theft.
If your bike is moved from where you left it, you will receive an immediate alert on your cell phone.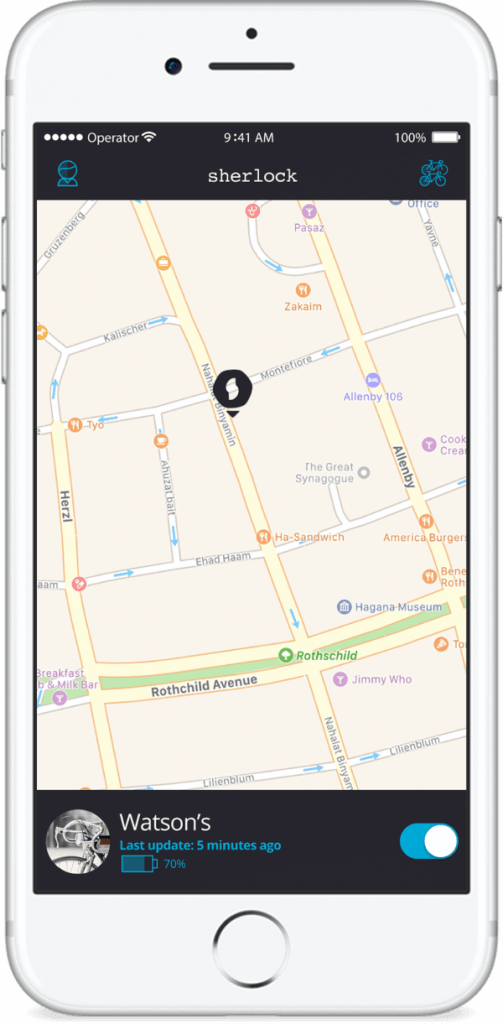 You can share your bike's GPS position with the police by using a unique code.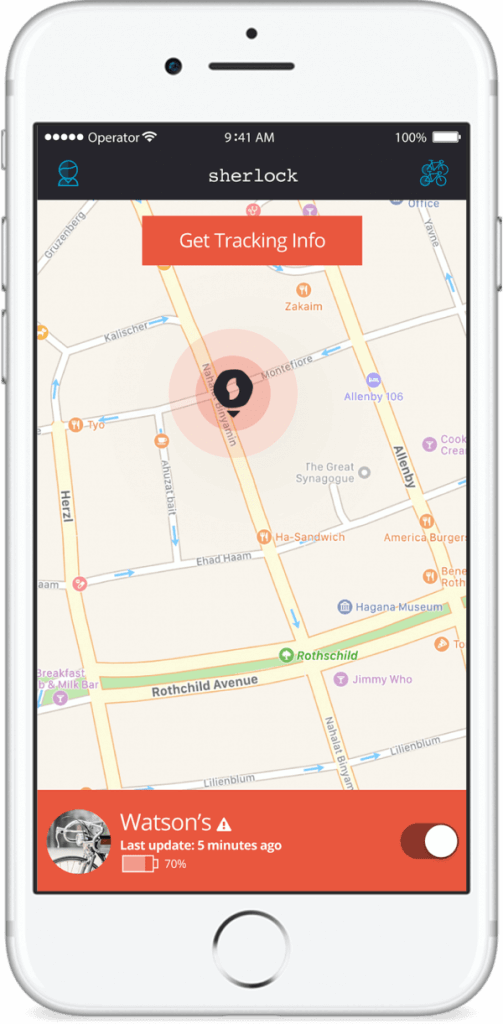 All your bike information is in one place, easy to download and share.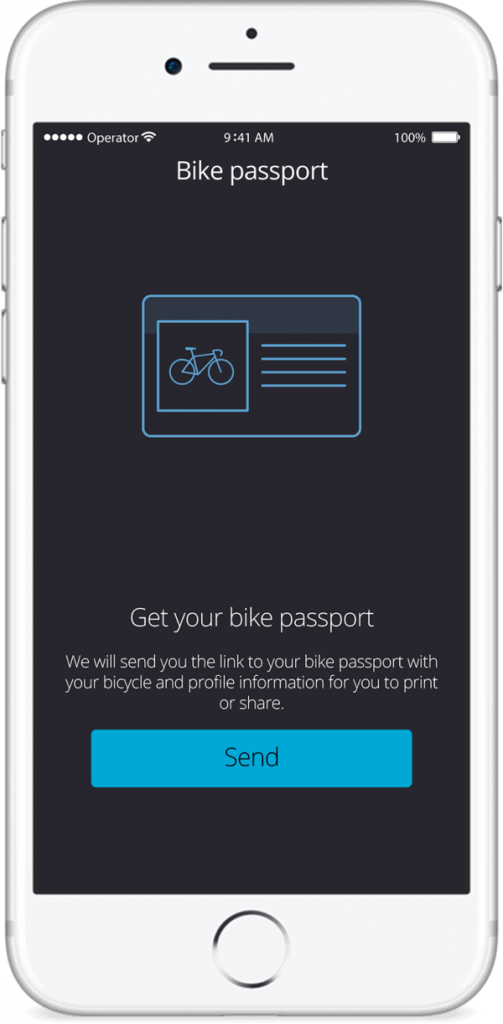 App only available for customers
Want to be our distributor?
Frequently Asked Questions
Enter the location code provided in the Sherlock Bike app to access the location of a bike.
The Sherlock project has received funding from the European Union's Seventh Framework Programme for research, technological development and demonstration through the frontierCities accelerator program (grant agreement no. 632853), under grant agreement no. 002