The Remote Data Download module of the Digital Tachograph is an integral part of the TRACKiT Fleet Management and Monitoring system, and is intended for companies with heavy vehicles, and which carry out internal and international transport, within the law and borders of the European Union.
The planning and remote scheduling of this process allows the company to have an even more effective and secure control of the digital tachograph data, as well as a clear reduction of costs, since the vehicle and the driver do not have to travel to the company for this purpose (save time with the direct data transfer).
Increase road safety and avoid unnecessary fines, from not complying with legally required backup deadlines, of tachograph and driver card data, through automatic warnings and alerts that are an integral part of this module.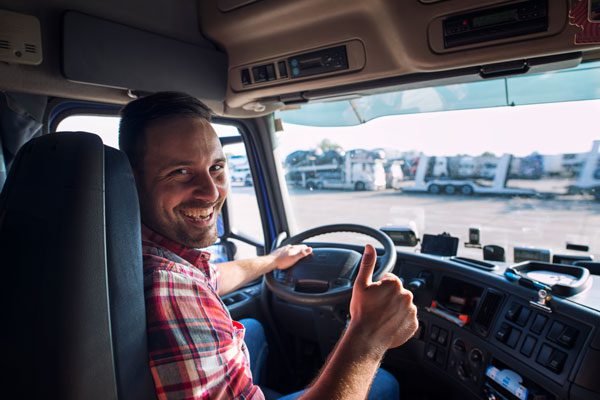 The TRACKiT GPS must integrate with the vehicle's digital tachograph in order to ensure that the files (in DDD format) of the driver card (services, driving and rest times) and of the respective vehicle tachograph(activities, events and faults, speed details, technical data) are obtained.
In the back office, the company's Tachograph card is inserted in a memory card reader, which is connected to the PC that ensures this entire process in the company.
The Remote Data Download module of the Digital Tachograph, through a simple and intuitive process of programming and scheduling the automatic download of all data, will allow you to obtain all data, without the need to hire third-party companies for this purpose.
By meeting all the requirements of transport legislation, you will be able to define the best strategy for your company with a simple and clear operational overview of your entire transport fleet.
A TRACKiT specialist will contact you to conduct a demonstration of the capabilities offered for the Digital Tachograph and other fleet management and cost reduction features.